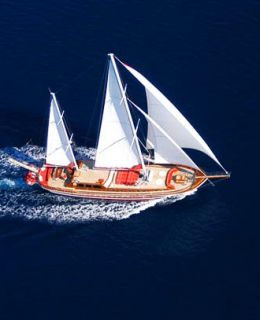 Yachts For Sale
We have accumulated quite an experience during the last 30 years working with yachts as yacht master, yacht builder, and yacht for sale, or megayacht for sale broker and building with different construction materials. Most of them were wooden either classic carvel planking or west system epoxy lamination. Timber as a yacht for sale and construction material happens to be still the most favorite yachts for sale material in Turkey for its nostalgic warmth and ease of use in yacht construction, however, the interiors and furniture has always been and always will be preferred to be mahogany or other hardwood materials yachts for sale.
Many boatyards still use quality timber products namely mahogany, acajou, oak, chestnut, and tropical hardwoods such as Teak to lay decks in luxury traditional Turkish yachts for sale or gulet building. Traditional Turkish Gulets has a well-deserved reputation for their stability, spaciousness, seaworthiness, and strong building technics and we have sold many Traditional Turkish gulets to Greece. Italy, Croatia, France, Spain, Dubai, UAE, Thailand, etc. Since they are strong, spacious, and cheap and they can sail anywhere in the world with their long keels and economic cruising as well as sailing capabilities for up to 35 degrees windward.
Turkish gulets righteously considered to be number one in modern and luxury yachts for sale and building with timber, not to forget their economic price and capacity to perform as charter yachts are superior to any other type of yachts for sale. Recently Turkish boatyards have commenced building steel hull traditional Turkish gulets which are considered to be even more efficient and far more economic and maintenance-free than wooden hull gulets, steel hull gulets with hydraulic sail riggings and state of the art technology navigational devices makes them a strong rival to modern motor sailors yachts for sale.
First Quality Yachts For Sale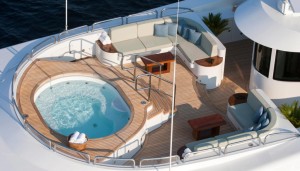 Considering utmost safety, comfort and spacious interiors are trademarks of Traditional for the upcoming decades. Second-hand or preowned yacht for sale is the most convenient alternatives for couples who choose to live aboard and for the retired ones who prefer to enjoy the best of everything with peace of mind and pleasure.
Contemporary motor yachts are built with very advanced technologies which are resistant to seawater and far stronger yachts for sale than ordinary wood planking systems.