Gulet Charter
Gulet Charter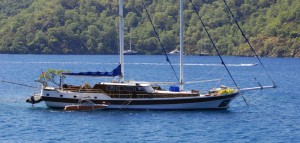 Turkish gulet charter and building industry have radically evolved since the 1990s and the new generation gulet in Turkey are equal or superior to most yachts built in Italy, France, Spain where mass production of yachts are being built.
The crewed gulets holiday industry has appointed motorsailer gulet as the Rolls Royce of the Mediterranean. Luxury gulets are spacious, stable, and seaworthy with lots of deck space and they carry many water toys to make your gulet charter holidays more enjoyable.
Please don't hesitate to contact us to consult with you or let us know how many cabins you would need when would you like to gulet charter in Turkey. The exact dates (usually from Saturdays to Saturdays) so that we can propose to you the most suitable luxury gulets charter available in the vicinity where you intend to gulets charter holidaymakers who come annually and regularly to Turkish Riviera know that they should reserve their gulets in Bodrum earlier than cruising time.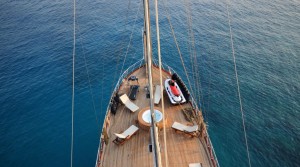 So that they can enjoy on board of the same sailing gulet in Gocek that you prefer and the same time your vacation starts at. Your sailing yacht charter holiday in the Turkish Riviera would quite be evaluated according to your preparations for the cruising when you start at least three months prior to your holiday.  It will be very hard to find your suitable yacht in Bodrum when you call us only one month prior to your cruising time since summer is very crowded.
The friendly waves of the Turkish Riviera invite charterers to cruise in the endless shores of the Mediterranean that has been waiting the whole winter for summer cruisers to have yachts in Gocek that locates in Southwestern Turkey.