Motoryacht For Sale
Motoryacht For Sale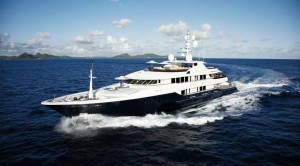 When you consider a preowned motoryacht for sele made of GRP (Glass Reinforced Plastic) as we call them fiberglass motoryacht for sale, then you need an expert to see if she has been affected with osmosis which is as crucial as saying yes or no. if you are buying a steel motor yachts for sale, then you need to measure the hull thickness with a sonic test and verify if she has cracks in weldings.
When considering a second-hand motoryacht for sale or classic wooden motoryachts for sale, one has to know what kind of wooden is used for hull construction and if there are any rotten parts under the paint that could be the worse deal you have ever made motoryacht for sale
Reconditioning of a wooden hull motoryacht for sale in Turkey is quite complicated and requires time and money since you cannot repaint her unless otherwise the hull is completely repaired. The furniture is the tricky part where you might be impressed and decides to buy a motor yacht and gulet beautiful interiors however you need to be able to calculate the final figures motor yachts for sale this means that if you are considering buy motoryachts in Turkey.